Prodomme Sessions & Rules
Domination Sessions in London
Domination sessions take place in My private playroom in London Bayswater W2, Sundays, Wednesdays, Thursdays and Fridays. I do not offer same day appointments. 
ADVANCED BOOKINGS ONLY, secured with 50% deposit.
Hardsports sessions (totally at My discretion/in the mornings ONLY) require at least 48 hours notice, last up to 40mins, and are available between 8:00am and 10:00am.
Session Deposits Required
As a professional dominatrix, I require a 50% deposit (non-refundable, amendable within 48 hours) when you book a session. This is to secure My time and your attendance.
The deposit can be made via bank transfer, a payment link for debit/credit card transaction (3% service charge apply), or cash posted to My PO Box (by Special Delivery only). Once we agree on date/time, I will provide a reference to be used when sending over your deposit.
Do not use any other reference or any kinky words.
Cancellations
I require at least 48 hours notice to reschedule or cancel before the agreed appointment time. Failing to do so will result in you losing your deposit, and a chance to ever see Me again. In the case of an emergency, you may still be allowed to reschedule or cancel the session within 48 hours, but your deposit will automatically become non-refundable.
Types of Domination Sessions
Overnight sessions (including servitude and play)
These are 12 hours in length with 6 hours of total playtime.
Weekend sessions (including servitude and play)
These are 24 hours in length with 12 hours of total playtime.
Lunch & Dinner Domination Dates
l enjoy spending time with intelligent and charming men. I abhor bad manners, vulgar language and common behaviour. I find pleasure in meeting mature, charming, well educated and of course submissive gentlemen.
I ONLY WANT THE BEST
I want to enjoy elegant afternoon/evening affairs involving cultural outings (galleries / theatre / opera / shows), wine tasting, and fine dining.
I also love being pampered, spoiled and taken shopping.
I will be delighted to be your dominant companion, and will happily dine out with you, accompany you to events, making it all very exciting and memorable by adding a little FemDom twist to it. Whether by using you as My toilet, paypig, or simply for some light kinky amusement, like wearing a lingerie set, or chastity, maybe a butt plug with a harness, or all of the above, when we go out.
Either of those experiences include dining time at the restaurant of My choosing, and a two-hour BDSM session at My lair.
The experience can be modified to suit your needs.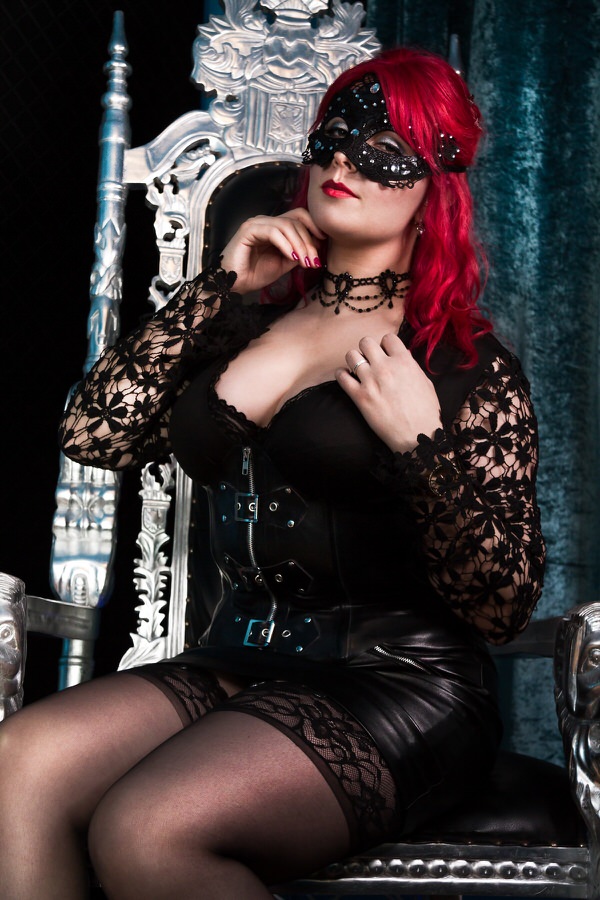 Mistress's Rules
You are expected to display proper courtesy and respect throughout the session.
You are expected to address your Domina as Madame, Goddess or Mistress.
Follow those simple rules, listed below, to avoid any problems and drama. Failure to comply will result in the immediate termination of the session and forfeiture of the tribute.
Do not ask for sexual contact: blowjobs or sex.
Do not turn up drunk or intoxicated
Display strict discretion outside My premises
Prepare the correct amount for your tribute in advance
Do not top from the bottom during a session
Be on time. If you keep Me waiting for 15 minutes without letting Me know you are running late, I will consider you to be a no show, and will leave the premises.
Hygiene is essential. Arrive well groomed. Take a shower / Wash hands and rinse your mouth using mouthwash provided.
Do Not engage in excessive screaming or yelling
Respect the space and the contents.
Do not ask for black mail scenarios.
Do not ask Me to conduct a session in nude
Miss Anne Tittou's specialties include, but are not limited to:
Anal play
Ball Busting
Bastinado
Body Worship
Boot Worship
Breath play
Caging / Confinement
Caning
Chastity (long / short term)
Cock and Ball Torture (CBT)
Corporal Punishment (CP)
Corner Time
Dog Training
Domestic Servitude
Double Domination Session (with male or female)
Electro play
Face Sitting (Clothed)
Financial Domination
Fisting
Foot Worship
Foot Massage
Feminisation
Human ashtray
Human Furniture
Humiliation
Hard sports (at discretion)
Ice Play
Ignored (being)
Impact play
Medical play
Needles
Nipple torture
Puppy play
Restraining
Role play / fantasy
Sensory deprivation
Shaving
Shoe worship
Sissy / Slut Training (SST)
Slapping
Smoking Fetish
Smothering (clothed)
Spanking / Over The Knee (OTK)
Strap on play
Tease & denial
Tie & Tease
Total power exchange (TPE)
Tickling
Toilet training
Trampling
Verbal abuse
Water Sports (WS)
Waxing / Wax play
Whipping
My interests are not limited to those listed. Is there something you are interested in that I have not included?